Minerals Grinding Media Solution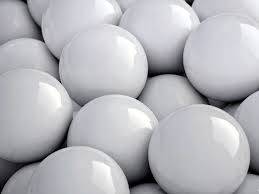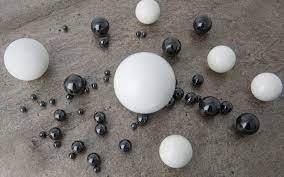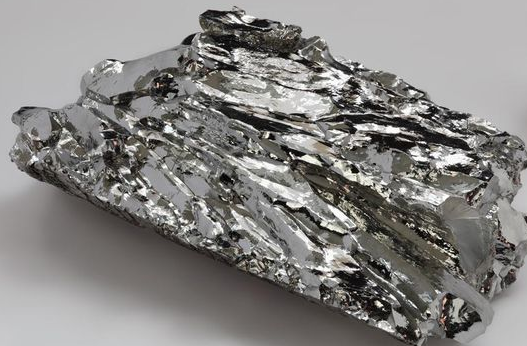 Natural Rubber-Balls
NR Sieve/Screen Cleaner Balls
Silicon Sieve-cleaner-ball-and-pad-cleaner-high
Silicon Sieve/Screen Cleaner Balls
Rutile Oxide Mineral Worldwide: Export-Import Demand, Top Exporters, Importers, and Industrial Uses
Rutile Oxide Mineral Worldwide: Export-Import Demand, Top Exporters, Importers, and Industrial Uses
Rutile oxide mineral is a valuable resource that plays a crucial role in various industries worldwide. This article explores the global demand for rutile oxide mineral, identifies the top exporters and importers, and discusses its industrial applications.   Global Demand for Rutile Oxide Mineral: The demand for rutile oxide mineral has been steadily increasing due […]
Rhodium Mineral: Worldwide Export-Import Demand
Rhodium Mineral: Worldwide Export-Import Demand
Rhodium, a rare and valuable precious metal, has gained significant attention in recent years due to its versatile applications and limited global supply. As demand for rhodium continues to grow, it is essential to explore the worldwide export-import dynamics of this mineral. This article delves into the current state of rhodium's global trade, highlighting its […]
Foundry Casting Industrial Sands and Applications
Foundry Casting Industrial Sands and Applications
Introduction: Sand plays a crucial role in the foundry casting industry as it is one of the primary materials used for creating molds and cores. Different types of sands are employed based on their properties and suitability for specific casting applications. The various types of sand used in foundry casting and their diverse applications.   […]
Battery Powder Manufacturing and Global Mineral Usage
Battery Powder Manufacturing and Global Mineral Usage
Battery technology has become increasingly crucial in our modern world, powering various devices ranging from smartphones to electric vehicles. Behind the scenes, the manufacturing of battery powders plays a vital role in ensuring the performance and efficiency of these energy storage systems. One key aspect of battery powder manufacturing is the utilization of minerals, which […]
White Kaolin Noodles and Powder Market Demand, Application and Coming Industries in year 2023
White Kaolin Noodles and Powder Market Demand, Application and Coming Industries in year 2023
White kaolin noodles and powder have been gaining popularity over the years, and the trend is expected to continue in 2023. White kaolin is a type of clay that is commonly used in cosmetics, skincare, and other industries. The market for white kaolin noodles and powder is expected to grow significantly in the coming years […]
Quartz Minerals: A Comprehensive Overview
Available in Sizes : 5mm, 10mm, 12mm, 16mm, 20mm, 25mm, 28mm 30mm 32mm, 35mm, 40mm,45mm, 50mm
---
Grinding media refer to small, spherical particles that are used in a variety of mills and grinding equipment. Depending on the specific application, different types of media are used, such as sand in sand mills or very small glass beads, ceramic beads, or small metal shots in other mills. These media are typically placed inside a closed container, which is then agitated to stir the mixture. The agitator itself comes in various shapes, but often features a spinning disk or pin design that rotates at high RPM. This movement ensures that the media are distributed evenly throughout the container, and that they come into contact with the material being ground. In essence, the purpose of the grinding media is to break down the material being processed, reducing its size and increasing its surface area. This allows for more efficient extraction of desired components and more effective separation of unwanted materials. Overall, grinding media play a crucial role in the success of many industries, from mining and mineral processing to pharmaceuticals and biotechnology. The specific type of media used depends on the material being processed, as well as the desired end result. However, regardless of the type of media used, the importance of their role in the grinding process cannot be overstated.
---
Ball mills and agitated media mills are capable of grinding materials into extremely fine powders. These mills have been utilized for many years in the production of high-quality mineral flours. The grinding process in a ball mill is carried out by the use of balls which are added to the mill along with materials such as Iron Ore, Paint, and Ceramics. Once the materials and balls are added to the mill, it is activated and begins to rotate either on a vertical or horizontal axis. As the mill rotates, the balls bounce around and collide with the enclosed material, breaking it down into fine particles.
---
Grinding balls are a widely used tool for reducing materials into fine powders. They are particularly effective in mixing materials such as chemicals, paints, ceramics, and ores. Depending on the intended use, grinding balls are typically made from materials such as stainless steel, tungsten carbide, or zirconium oxide. The larger size of grinding balls makes them more effective for grinding, whereas smaller beads lack sufficient mass to achieve the same results. In addition to their use in traditional grinding applications, grinding media such as natural rubber balls and polybutadiene rubber balls can also be used in screen/sieve machinery for mineral powder filtration and separation in vibro technique applications. These rubber balls offer a unique set of properties that make them well-suited for these applications, including high elasticity and resilience, low density, and excellent wear resistance. When used in screen/sieve machinery, rubber balls help to facilitate the separation of mineral powders according to particle size. The balls move freely along the screen/sieve, gently tapping the material to help break up clumps and dislodge particles that may be stuck together. This promotes a more even and efficient separation process, leading to higher yields and greater productivity. Overall, the use of grinding balls and media, including natural rubber balls and polybutadiene rubber balls, plays an important role in a variety of industrial applications. From traditional grinding processes to the filtration and separation of mineral powders, these tools offer unique properties that help to improve efficiency, increase yields, and reduce costs.
---
Grinding Media Ball are made of :
Natural Rubbers – Silicon Rubber and Polybutadiene Rubber, Stainless Steel Balls, Tungsten Carbide Balls, Zirconium Oxide Balls, Aluminum  Balls, and Ceramic Balls