About  Raw Zircon Sand
Zircon Sand known as
Zircon Silicate (ZrSiO4)
, is found in ancient mineral sand deposits. Zircon is in color brown, colorless to Yellow Golden, Pink and Red to Blue and Green and it is  a crystal sands. The thermal conductance and density of zircon sands are also higher. The processing of zircon sand mineral into the zircon opacifier is carried out in 5 stages, namely Beneficiation, Roasting, Leaching, Drying, and Milling.
The main use of zircon sand is its conversion into Flour, Opacifier, Fused Zirconia, Zirconium Chemicals, Chemical Zirconia And Zirconium Metal.
---
Zircon  Applications :
Ceramics Chemical Applications Foundry Sands & Coatings Glass Refractories Emerging Research & Development
Zircon (zirconium silicate) has a unique set of physical properties which make it suitable for use in a variety of demanding applications.
PROPERTY APPLICATION
High refractive index Ceramics
High hardness Ceramics
High melting point Refractory industry
High spatial and thermal stability
Low coefficient of linear expansion
Moderate to high thermal conductivity
Low wettability
Clean and round grains
Binding ability with all organic and inorganic moulding sand binders
---
Lab Test Chemical Test Reports
---
Zircon Sand Packing
50 kgs packing will be in used polymer bags Customized packing as per buyer requirements.
---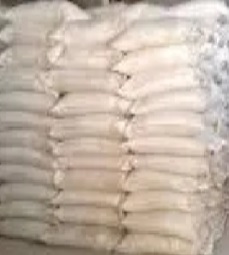 Zircon Sand in 50 kg Bags